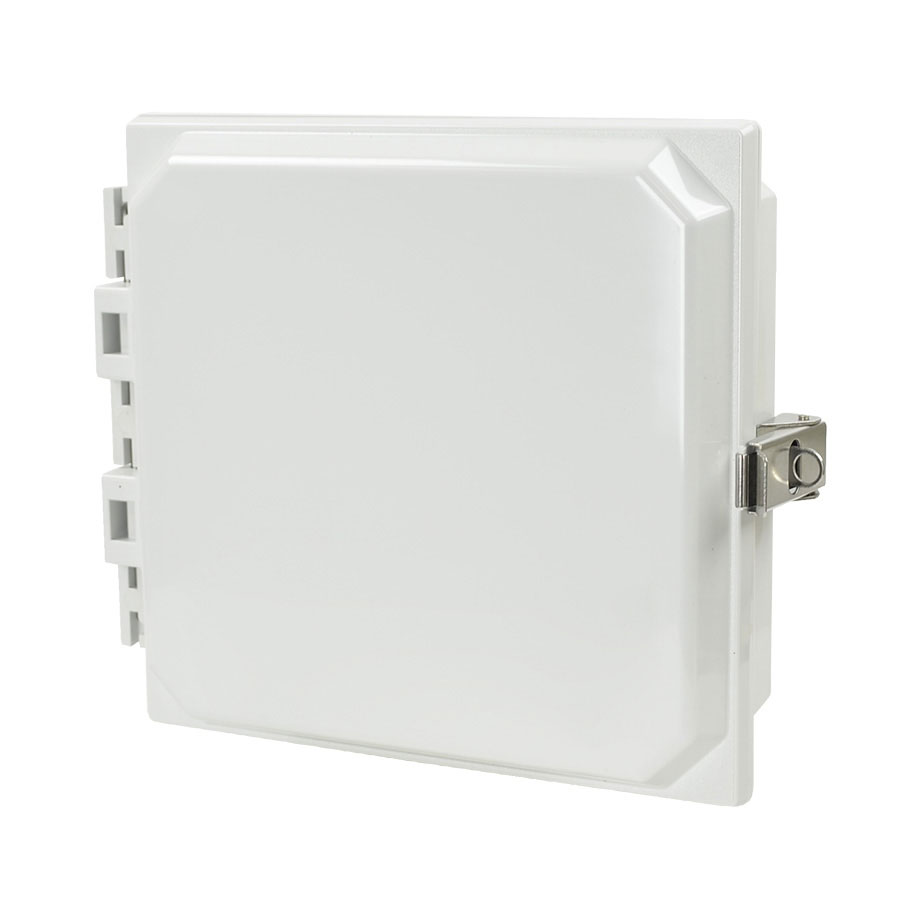 October 15, 2020
Allied Moulded Products, Inc., an industry leader in nonmetallic electrical boxes and enclosures, is expanding its line of premium enclosure accessories with two additional size HMI cover kits AMHMI86 (8″ x 6″) and AMHMI66 (6" x 6").
HMI cover kits are designed to provide protection for instruments or electronics requiring routine attention or detail. The cover kit features a strong and rigid design, mounting securely to the outside (flat surface) of any enclosure, and makes accessibility to electronic components easy. With the addition of the AMHMI86 and the AMHMI66, Allied Moulded Products now has seven size options available. HMI cover kits are UL® listed and maintain a NEMA 4X seal with the use of a Formed-In-Place (FIP) polyurethane gasket system, and is well-suited for indoor or outdoor applications. Multiple cover latching options are also available, including a hinge screw, tamper proof screw, and lockable metal snap latch model. All are available in solid opaque or clear polycarbonate covers.
Allied Moulded continues to be a leading manufacturer of nonmetallic electrical enclosures and a "one-stop resource" where fiberglass and polycarbonate products can co-exist depending on the specific application characteristics and chemical compatibility requirements.